11/2/16 – Cubs and Indians all tied up!
Last night the Chicago Cubs beat the Cleveland Indians 9-3 in Game 6 of the World Series in a best of seven. Ai??The teams are now tied up at 3-3, and tonight's game will decide the looooooonnnng awaited victor!
Cubs pitcher Jake Arietta (#13 FCIR) led the way, giving up only two runs and three hits in five innings. He struck out nine and walked three Cleveland batters. Ai??He also had the luxury of watching teammate Addison Russell collect six RBIs, with a two-run double in the first inning and a major grand slam in the third!
Yes, so how bout that Addison Russell, anyway? Ai??The smooth-swinger collected six RBIs, with a two-run double in the first inning and a grand slam in the third. Ai??His Brain Type? Ai??Veteran BTInsiders should be able to guess it rather easily. Ai??He's a #1 FEAR, and he's not the only #1 (no pun intended) on the field for either team, which we will get to shortly Ai??Also striking one out of the park early was Kris Bryant (#13 FCIR), allowing the Cubbies to score three runs in the top of the first inning. Ai??Bryant has a good chance of winning the National League MVP this year.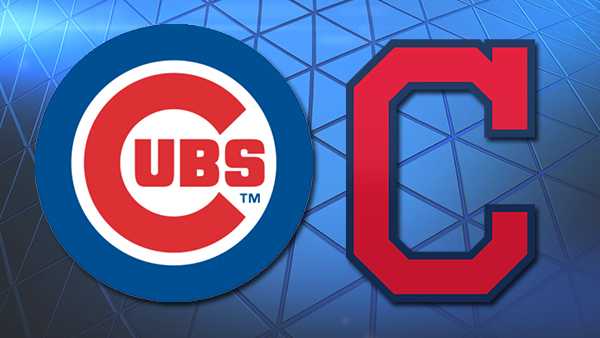 So, let's go over a few other players. Ai??First, the Cubs now have veteran baseball playerAi??Manny Ramirez, who is anotherAi??#1 FEAR. Ai??For the Indians, have you taken notice of first baseman Carlos Santana and third baseman Jose Ramirez? Ai??Have you studied their faces, and watched their batting swings, preferably in slow motion? Ai??Folks, if you're struggling to determine one's inborn design from an interview, in this case, watch their batting swings. Ai??Both Santana and Ramirez have beautiful, big-muscle, EA 'dove' gross-motor swings that hit for power, and both areAi??#1 FEARs as well. Ai??Compare their swings, for instance, to someone like Coco Crisp (#13 FCIR), who's baseball swing is very "armsy" and "wristy" (i.e. fine-motor). Ai??Especially at the plate, the #1 FEAR continues to dominate baseball when it comes World Series crunch time.
Let's go back to the Cubbies. Ai??They have a reliever named Aroldis Chapman, and the young man throws harder than any pitcher in baseball (even reaching 105 mph!). Ai??For tonight, "experts" say he has thrown the ball too much, is too overworked, and should sit it out tonight. Ai??If they knew his inborn Brain Type, however, they might think differently. Ai??Chapman is a #9 FCAR, and he is also a lefty, using far more gross-motors than other #9s. Ai??Given his size (6'4″), and these lefty abilities, he should be able to pitch 5 innings tonight if called upon – even as a reliever! Ai??No, Chapman is likely not overworkedAi??especially considering his #9 adrenaline and serotonin levels tonight.Ai?? The issue will be: Can he hit the strike zone?!
We will add one caveat, however. Ai??Under big-time pressure, #9s can freak out, mentally and physically. Ai??After all, this is the last game of the World Series! Ai??Aroldis is an emotional player, more than most, yet the Indians will be at home in Cleveland, Ohio. Ai??If the crowd really rallies behind him, and the #9Ai??gets his Animate 'feelings' and confidence amped, it will help him tremendously. Ai??Chapman's arm will be plenty strong, but his brain is what remains vulnerable, especially if itai??i??s a close gameAi??down the stretch. Ai??(Yet itai??i??s always comforting to know that youai??i??ve got something no one else hasai??i??a 100mph+ fastball.)
Lastly, pitching for the Indians tonight will be Corey Kluber, who is a #13 FCIR. Ai??This is good for Cleveland, as he has been the most dominant pitcher lately of the many top #13 pitchers in baseball. Ai??Kluber has been throwing a lot lately as well, this being his 3rd start of the World Series (rather unheard of). Ai??Perhaps the biggest question of the night will be … can Cleveland hit their hats? Ai??They have been pretty weak lately, and both managers Joe Maddon (#13 FCIR) and fellow #13 Terry Francona know it well. Ai??Francona gets so nervous, in fact, it's reported that he chews like 70 pieces of gum during the game! Ai??Yet from many reliable sources, itai??i??s reported his gum is laced with chaw, that is, chewinai??i?? tobacky!
Anyone whoai??i??s tracked Terry over the years knows what a nervous Nelly he is.Ai?? He makes the late, great comedian/ actor Don Knotts appear rather Henry Kissinger-like. Ai??Francona canai??i??t sit still. Ai??No small wonder, considering what he continually puts in his aging body. Ai??For just 2 reputable short articles, read these following links on Terry if youai??i??re looking for some levity amid this world and country in chaos:
http://www.espn.com/blog/buster-olney/insider/post?id=3381
https://cleveland.cbslocal.com/2016/10/18/terry-francona-deals-with-bloody-starter-lost-tooth-in-same-night/
The Cubs have endured 108 years without a championship. Ai??Can they break the "curse" tonight? Ai??We'll see!
Written by: Staff
(click for source)
————————————–