Shaquille O'Neal (#6 BEIR) is a businessman, and over the years has learned a thing or two about finances.Ai?? No surprise to Brain Typists, who understand that the #6 BEIR tends to be the most financially savvy of all the inborn designs.Ai?? (This isnai??i??t the same as financially responsible.)Ai?? True, there are those exceptions (as with any Type in any area of life), such as Allen Iverson or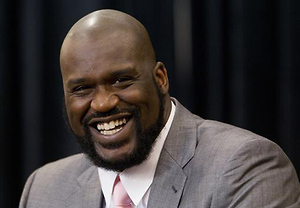 Lenny Dykstra (the latter who attempted to avoid creditors with characteristic shrewdness, reportedly transferring dozens of items, including chandeliers, mirrors, artwork, a stove and a grandfather clock, to a consignment store where the owner paid him cash for a U-Haul truckload of goods!).Ai?? Still, whatai??i??s interesting about #6 BEIRs is their oft-tendency to hold onto money tightly.Ai?? Ai??They are not called theAi??ai???Tacticianai???Ai??for nothing, being naturally adept at financial trading and investing (stock brokers, investment analysts, and so on).Ai?? Legendary nasty-boy Ty Cobb is a good example of achieving financially savvy success, along with Michael Jordan and others.Ai?? Their risk-taking, adaptable, logical minds serve them well in this capacity, and with just a little patience and research (and good nurture), BEIRs can be the best tacticians, on and off the field.
Getting back to O'Neal, his career earnings have totaled $292 million, and he ranksAi??as the third-highest-paid player in NBA history.Ai?? When recently asked to give financial advice for young NBA players, he replied, "I would simplify it for them. I would do what one of my friends did to me.Ai?? I would take a $100 bill and rip it in half.Ai?? And Iai??i??d say '$50, donai??i??t even look at it. Donai??i??t look at it.'Ai?? Now, this other $50 you can play with.Ai?? Do whatever you want.Ai?? But if youai??i??re smart, youai??i??ll rip this $50 up and you save that.Ai?? And now this $25, do whatever you want.Ai?? You want a house, 10,000 square feet?Ai?? Do it.Ai?? You want cars?Ai?? Do it, but keep it right here.Ai?? If my son makes it to the NBA, thatai??i??s exactly what Iai??i??m gonna tell him."
The self-proclaimed Superman went on to say, "If youai??i??ve got a five-year deal worth $100 million, youai??i??re making $20 million, you spend like, $20 million in the first year, youai??i??ll be like 'You know what? Iai??i??ve got another $20 million coming.'Ai?? Thatai??i??s how guys are thinking. I always tell them 'Donai??i??t think about whatai??i??s going on now. Think about what has to happen in the future.'ai???Ai??
You see, readers?Ai?? It's possible for even an Empirical to plan for the future!Ai??Ai??In short, whether you're making $40,000 or $40 million, it always pays to live wisely within your means.
Written by: Staff
(click for source)
—————————–